Brooklyn is Africa: Cultural Museum of African Art Exhibit @ Brooklyn Borough Hall
March 10, 2022 — 10:00 am
-
March 21, 2022 — 4:00 pm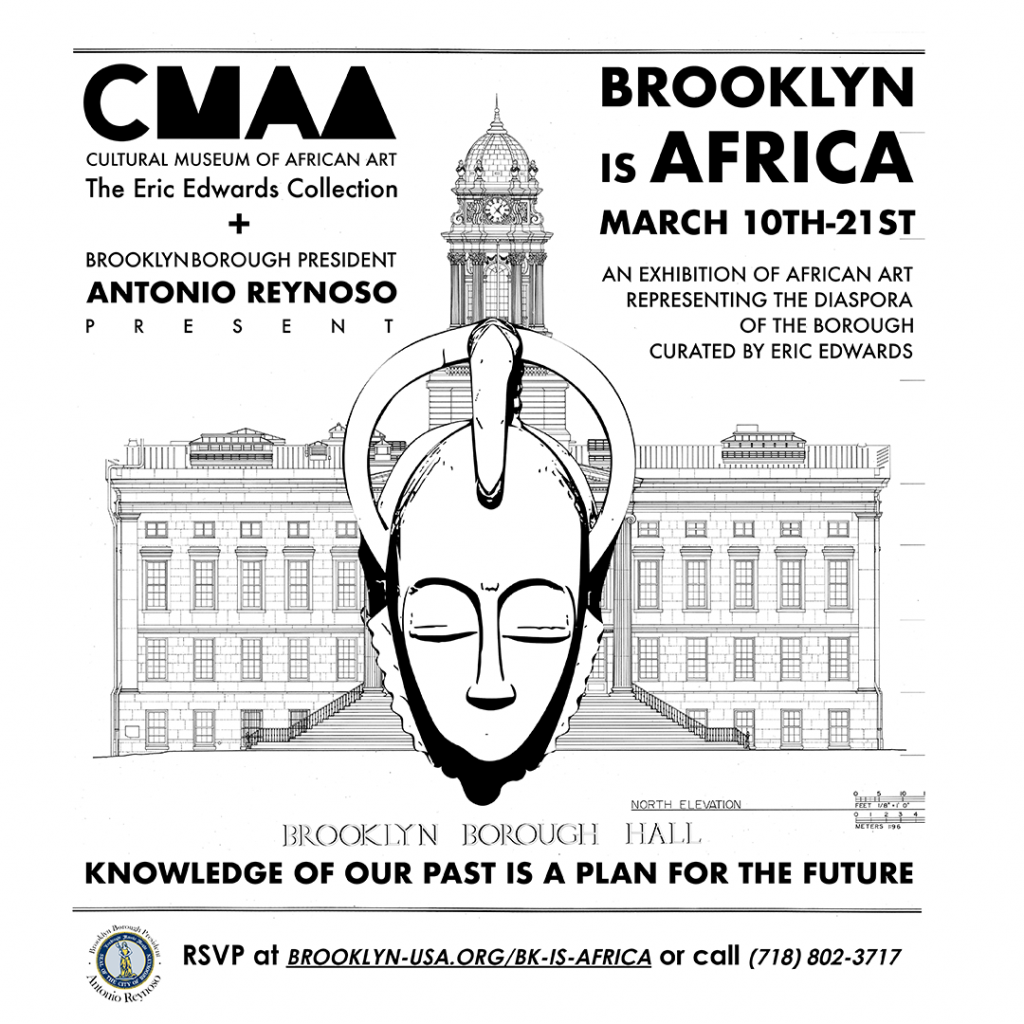 Inspired by an interest in West African (Yoruban) Art that began 7 years ago, Brooklyn's new Borough President, Antonio Reynoso has commissioned a public art exhibition of artifacts from The Cultural Museum of African Art slated to be on view at Brooklyn Borough Hall from March 10-21.
Curated by the collection's owner, Eric Edwards, along with Borough President Reynoso, this selection of pieces, from the museum's over 3,000 artifacts, focuses on dual themes of Women & Resilience in celebration of Women's History & Black History Months.
Experience a selection of artifacts inspired by the African Diaspora of Brooklyn, showcasing a diverse array of art, culture and history.
This free exhibit will be open to the public weekdays, 10:00AM to 4:00PM, from March 10th through March 21st.To RSVP, visit www.brooklyn-usa.org/bk-is-africa
In addition to reserving timed entry tickets for the limited time exhibit, walk-ins will be accommodated weekdays between 1:00PM-2:00PM. Each guest will be allowed 45-minutes to enjoy the art. Background on each artifact will be available.
Please click on the link below for more info and to RSVP.
https://www.brooklyn-usa.org/event/brooklyn-is-africa/2022-03-10/