NY MSA Showdown 2019
January 27, 2019 — 9:00 am
-
January 29, 2019 — 9:00 pm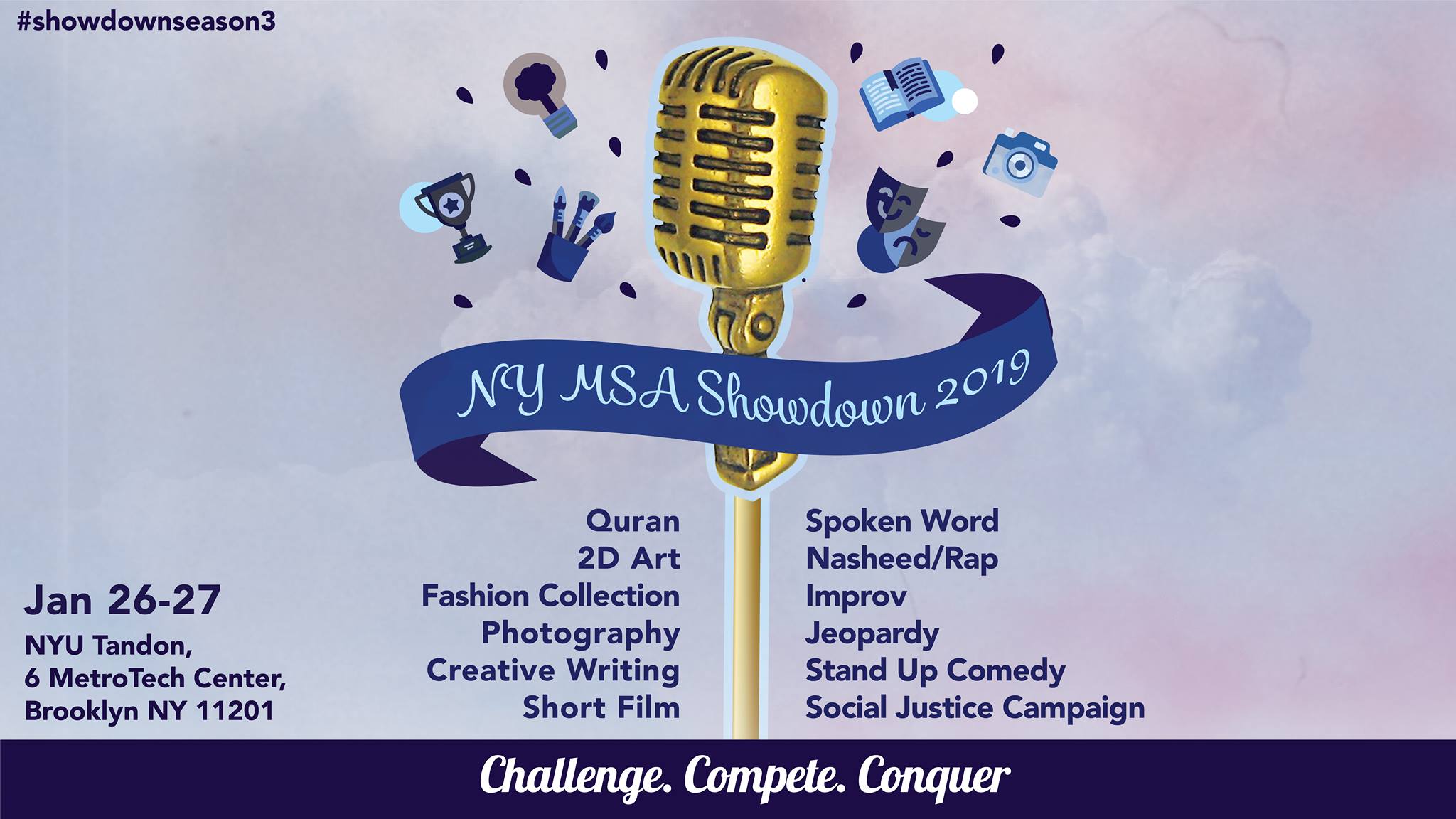 It is our great pleasure to invite you to NY MSA Showdown 2019!
NY MSA Showdown is an annual tournament that provides a platform for college students to express and develop their talents, skills, and interests in an Islamic environment. MSAs from all across New York City will go head-to-head in a series of different competitions, to see which MSA has what it takes to take home the gold. It is a chance for Muslim college students to come together and build networks and community through friendly competition.
For it's Third Season, NY MSA Showdown has a NEW Venue, a NEW Theme, and added 1 NEW competition, for a total of 12 competitions!
Quran
2D Art
Photography
Spoken Word
Short Film
Nasheed/Rap
Improv
Jeopardy
Stand-up Comedy
Creative Writing
Social Justice Campaign
*FASHION COLLECTION!
Rulebook: https://www.nymsashowdown.com/rule-book-2018 (Refer for registration)
Theme: "Striving For Recovery: Mending Broken Roads"
Eligibility: All undergraduate students attending public or private colleges in New York State may compete.
Find out how to register your college:
https://www.nymsashowdown.com/copy-of-registration