People's Solidarity Against Racism! Go Back Modi, Get Lost!
September 23, 2021 — 12:00 pm
-
September 25, 2021 — 3:00 pm
Free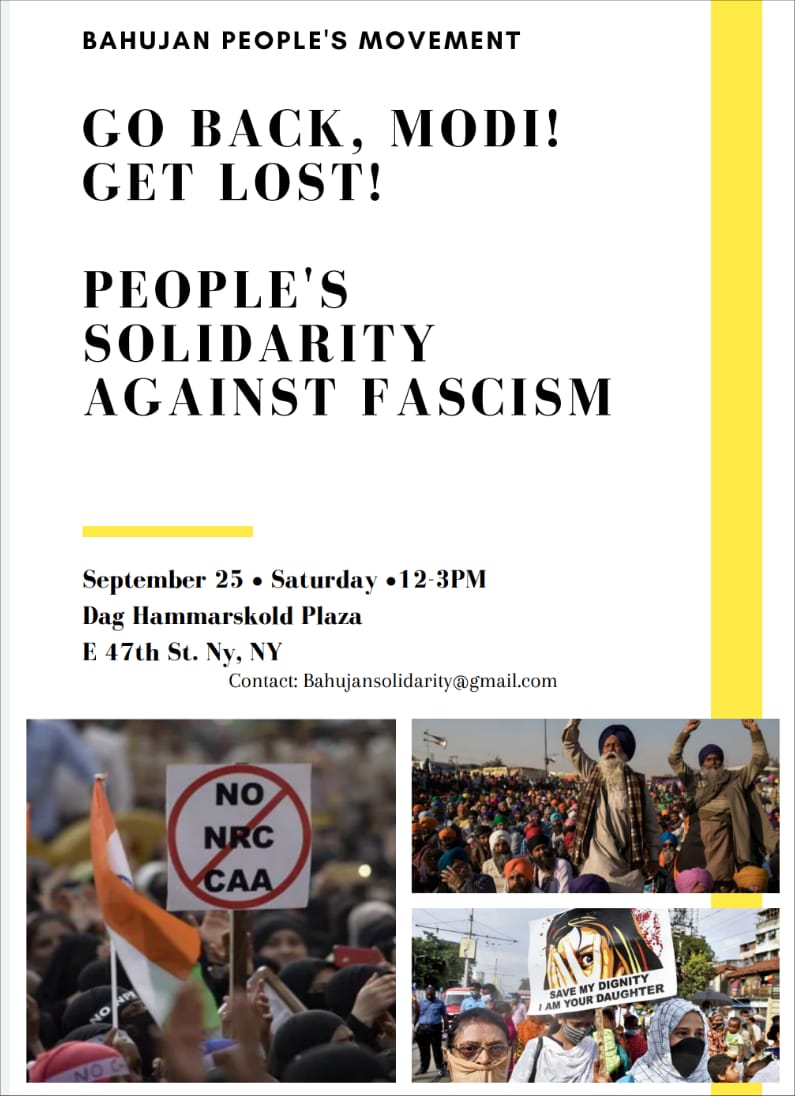 Contact Bahujansolidarity@gmail.com.
Come out in support of Indian Muslims who are protesting the massacre happening against Bengali Muslims in Assam, India. The terrorist Modi regime is committing mass slaughter of Muslim minorities under false pretenses. The world must stand against this!