Read our statement on Indian aggression in Kashmir: Majlis Ash-Shura Condemns the Indian Occupation of Kashmir.
All out for Kashmir!
Join Stand with Kashmir, Majlis Ash-Shura, ICNA-NY, MAS-NY, MANA, and others to protest against the Indian occupation of Kashmir.

Friday, August 9th – 5pm
In front of Indian Embassy – E 64th St. and 5th Ave. Manhattan.

Facebook event page | Download flyer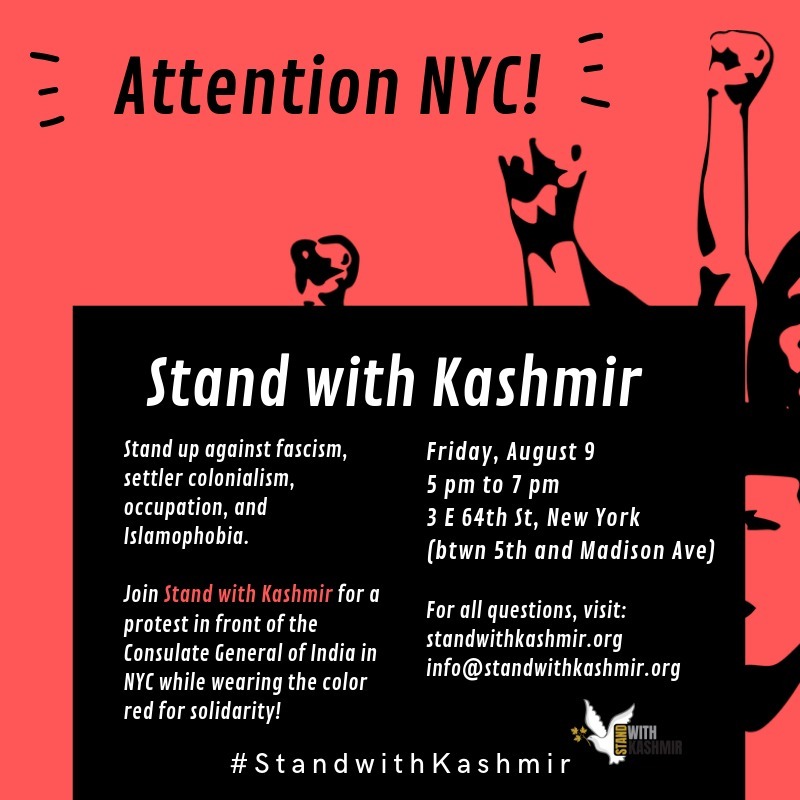 Khutbah Talking Points
We have prepared the following talking points to help Imams and mosques boards to discuss the issue of Kashmir in the Khutbah/Friday prayer tomorrow.
Show solidarity to our Kashmiri brothers and sisters this Eid by wearing red clothes or a red scarf/hijab!
To keep up with news about Kashmir, please visit: https://www.standwithkashmir.org/