[July 14, 2019] Majlis Ash-Shura of New York held its first annual citywide basketball tournament, Rumble in Dumbo, in Brooklyn Bridge Park.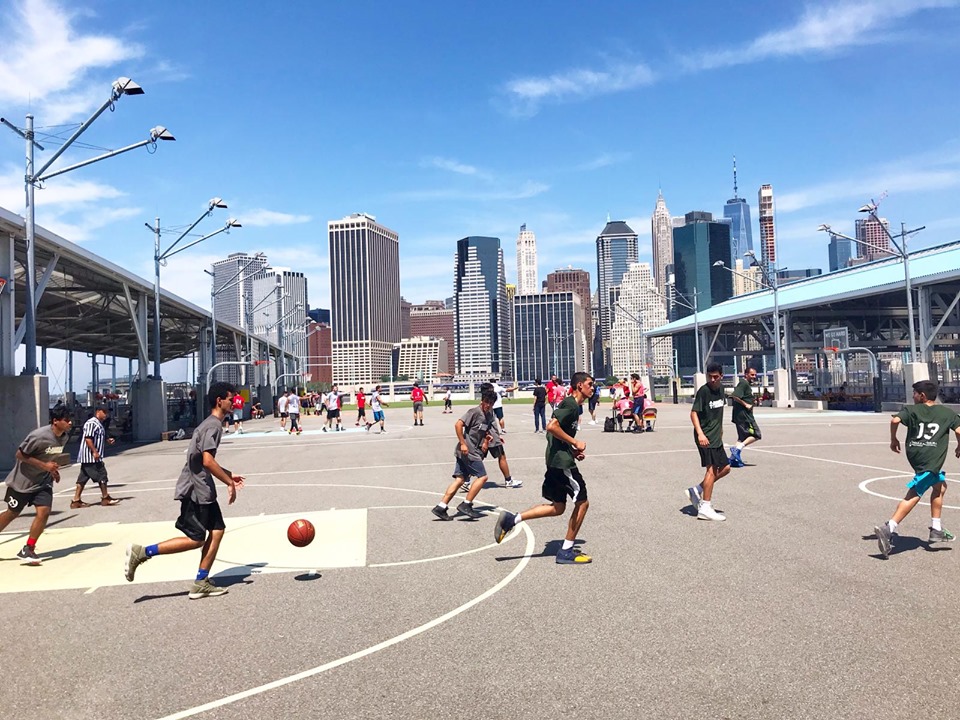 Players represented the diversity of New York City hailing from the 5 boroughs in addition to Yonkers, Long Island, and New Jersey. With a turnout of over 150 players, 22 teams competitively faced each other in 5-on-5 full court matches.
Throughout the day the teams spent break time in prayer led by Raja Abdulhaq, the Executive Director of Majlis Ash-Shura of New York.
After a long and intensive day of competitive matches under the July sun, the final game culminated in a nail-biting and narrow victory. The winning team, The Outlaws, claimed their title as champions of Rumble-in-Dumbo. To recognize their accomplishment, Majlis Ash-Shura awarded the winning team with prized trophies. Bilal Baraktia was recognized as the team's MVP being awarded with the victory belt. Congratulations to The Outlaws!
Majlis Ash-Shura of New York is looking forward in hosting the annual Rumble-in-Dumbo again next summer inshaAllah. Stay tuned!